Playing Online Slots – All You Need to Know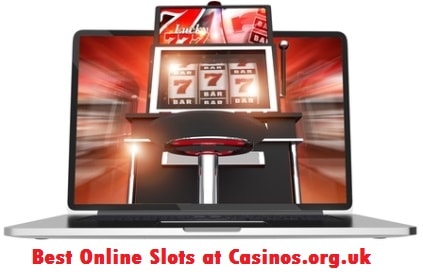 With the advancements in technology, slot enthusiasts do not have to rely on having to visit the traditional brick and mortar casinos to get a fix of their favorite slot machine games. Today, there's a multitude of options in slot games which are easily available online. Slot machine players can nowadays enjoy their favorite slots either on their laptops or their PC smartphones or other handheld devices without having to make the trip to the traditional casinos. Here we are going to take a quick look at the options which are available to those who enjoy playing online slots.
Topics on Online Slots:
Various types of online slot games.
How these online slot games work.
Options to play slots with money or free online.
Online and live casinos slot development and crossovers.
Various regulatory issues that come along with online slots.
Who can play online slots and the amount of randomness in online slot games.
Various Types of Online Slots
Online slot games can be considered as a variation of the popular video slots found on casino floors today. Because of that, there are quite a few similarities between land based casino slots and online slot games. The following are some of those similarities that are easily noticed between the two types of slot games:
The winning results when it comes to online slots is determined by a RNG (Random Number Generator), which is similar to the live slot machines in the casinos.
Almost all online slots allow multiple paylines with most of them featuring up to five video reels, which is also similar to the live slot machine games in land based casinos.
There is also a small amount of slot online slot games that feature three reels. Some of these three-reel slot games also mimic the mechanical reel slot machines that are found in casinos.
When it come to online slots, bonus events account for a large percentage of the payback which is another factor that is similar to the live video slots found at casinos.
It is no surprise that many of the slot manufacturers who design slot games for land based casinos also design slot games for the online format as well, which is one of the main reasons for the many similarities that are found in both the formats. Nowadays, it is extremely easy for slot enthusiasts to find their favorite games from big-name slot manufacturers such as IGT, Aristocrat Technologies and Williams Interactive which is a division of Scientific Games.
All of these famous slot developers now offer the online version of many of their slot machines that are in casinos, including some of the most famous of their slot games as well. This makes it incredibly easy for slot players to enjoy their favorite slot games online without even having to leave their home and physically travel to casinos.
While slot designers normally use the platform of online casinos to try out new slot game concepts before releasing them on land based casinos, many online casinos use their own proprietary casino games to win over more slot enthusiasts.
The following are just some examples of popular slot games that are available online:
1. Wild Toro is in my opinion, and many other players  one of the best slots from 2017 andits still very popular– you can be play the game free or for money at VegasParadise.com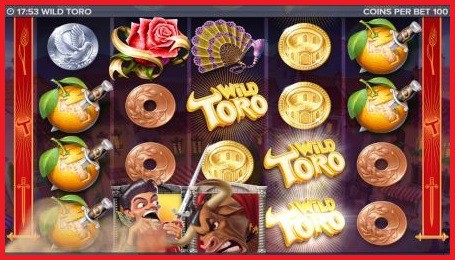 2. Motörhead Video Slot™ is a very fun to play video slot machine with a high RTP of 96.98%. The game has Wild substitutions, 10 Free Spins, Bomber Feature and also a Mystery Reel feature, for sure one of the best new slot machines 2017. You can play for fun or real money at VegasParadise casino.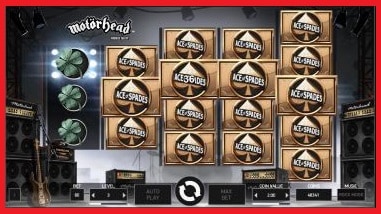 3. Divine Fortune slot machine from Netent, is for sure the best new progressive slot machine that has been relased the last 2 years. It has three progressive jackpots, and 2 bonus games and a cool wild feature. You can play it for free or real money at JackpotParadise.com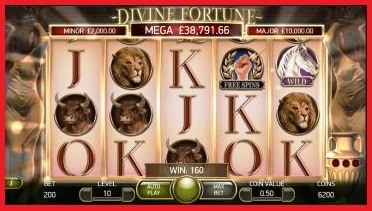 How Online Slot Games Work
High Five Games is an independent slot game design company that has been particularly active in the design and development of online slot games. High Five Games has also sold their slot games to other well known slot manufacturers such as Bally, WMS and IGT. The slot games that High Five Games has designed features double symbols, as in, two of the same symbols in a single space, making it possible for users to play with ten of a kind symbol combinations, which was never done before with online slots.
Besides having many things in common, there are some areas where online slots differ from the land based casino slot format. The following are some of the differences between online and land based slots:
There are a few online slot games featuring bonus wheels and progressive jackpots.
Online slot games offer many wagering options.
Unlike land based  slots where a user has to pay to play, those who play online slots have the opportunity to try out a slot for the first time without having to make a wager.
Users playing online slots also get the option of playing for free.
Bonus Wheels and Progressive Jackpots
Bonus Wheels
When it comes to land based casinos, the slots featuring bonus wheels are a permanent staple for drawing in large crowds. The bonus wheel games usually tower above all the other base games that are on the casino floor since these slots are also visually appealing and help attract the most players. But, when it comes to online slots games, you don't have to compete with other slot and casino games for attention of the players. This makes the use of wheel games unnecessary. On the other hand, when it comes to the progressive slots the bonus events do not rely on bonus wheels but rather on pick' em bonuses and free spins to draw the attention of more players.
Progressive Slots
There are many brick and mortar casinos in the UK, USA and around the world where up to one-third of the slots are progressive games. This is true for those slot games in live casinos that use multi-level jackpots, bright lights and loud sounds to draw players towards them whenever they are free. These slot games particularly cater to jackpot hunters in land based casinos. While such slot games are also available in the online format, the proportion of the progressive games is considered to be lesser in online casinos as compared to land based casinos.
Options to Play Slots with Money or Free Online
There are many slot games at land based casinos that are tied to specific coin denominations, such as the 1-cent slot machine. As the name implies, players are only able to wager up to 1 cent per payline, or 25-cent machines, or $/£1 slot machines. Even in those slot machine games in land based casinos that do offer multiple denominations, the players usually find themselves with a limited number of options. The most common denominations that slot players have to choose from are 1, 2, 5, 25, 50, and $1 per payline.
Keeping that in mind, online slot games are considered to be far more flexible. In online slot games it is possible for players to make all the potential wagers per line along with other amounts if the player has the available credits.
Online players have a no-wager option
The best part about playing online slots either in full-play casinos or social casinos is that players have the option of playing for free. Unlike land based casino slots where the players have no choice but to make a wager whenever they play the slots, in online slot games the player gets to choose whether they would like a particular slot game by trying it out with the no-wager option. This Feature has drawn millions of slot enthusiasts towards the online format. Of course, those who play for free cannot wish to collect any type of prizes. For that, online slot developers have designed slot games where the players get to make wagers for cash and win cash back.
Online Options
When it comes slot games that are available in the online format there are literally hundreds of games that one can play in an online casino. This is possible because different online casinos partner with slot developers to come up with new and interesting slot games so that every online casino does not have the same selection of slots. Once a player logs on to a slot or casino game website, they are met with a selection of slot games that feature various characteristics.
The multitude of slot games available in the online format makes it easier for just about anyone to find the right slot game to play in the comfort of their home, or while on the go. It can be a good idea to know the slots real time payout percent also called RTP, so we have made a list you can use to see the slots that payout the most here.
Cleopatra
The slot game Cleopatra garnered immense popularity, mainly because it's already a well known name in land based casinos. The original Cleopatra slot game has been extremely successful at maintaining a niche in the live casino format for decades and has also been the inspiration for many sequels such as, Cleopatra 2 and Cleopatra Wild Tiles etc.
The symbols that are included in the Cleopatra slot game are scarabs, the Eye of Horus, the well-known Sphinx, and of course the image of Cleopatra, which is the wild symbol and worth double the payoffs if the player manages to get any winning combinations. The Sphinx is the scatter symbol and getting three of them will win you up to 15 free spins, and tripled winning payoffs. If the player is able to get three more of the symbols of the Sphinx on the free spins, they will win 15 more free spins. Both the retrigger feature and the multipliers in Cleopatra mean bonus wins can get very large, which is the key to Cleopatra's immense popularity in both formats.
Cool Jewels
Cool Jewels features six reels, each of which features six symbols unlike the more traditional video slots where players only get up to five reels with three symbols each. All of the symbols that are featured in the Cool Jewels online slot game are jewels and precious stones, which move down cascading reels. Whenever the jewels of the same type are grouped together, they explode and add credits to the player's meter, before leaving the spaces blank. The gems which are directly above then slide down to fill those blank spaces and replace those that moved down or exploded. This in turn, opens the potential for new winning combinations.
In the Cool Jewels slot game, the game continues until no more winners are left. A meter located towards the right hand side of the screen indicates the number of wins. If a player is able to win four times on a spin, the free spins bonus is activated. During the free spin bonus event the wild symbols that are adjacent do not disappear from the screen after every win, in fact, they continue cascading and forming new winners along the way.
Super Jackpot Party
The Super Jackpot Party slot is a follow-up of the classic Jackpot Party which shot to fame in the 90s. The bonus in this online slot game is a pick' em event, which is similar to its predecessor. During the Pick' em bonus round, the boxes sway to the music and the player gets to pick the boxes to many bonuses until the player picks the box containing the character called 'Pooper' which brings the bonus round to an end.
There are also many extras that the player can win during the bonus event, for instance, the 'Whack-a-Pooper' bonus, which in turn, is a variation of the Whack-a-Mole arcade game. Here the slot players get a chance to build up bonuses as they get the characters, such as the party ending cop, the irate neighbor or the green space alien.
The dance bonus is also another extra in the Super Jackpot Party slot game in which the host boogies onscreen. The bonus builds up until the host does the splits and you hear his jean's rip. Players get to take a second chance even after they have picked the 'Pooper.' The player then gets to choose between five party favors in which the player is able to win either a final bonus amount or the player is returned to the bonus screen to pick more gift boxes.
Black Knight
The Black Knight is a five reel online slot featuring a medieval theme. The symbols that are included in the Black Knight online slot includes the king, queen, orb, and scepter, which were normal sights of the European court of the Middle Ages. The Black Knight is the wild symbol and can also expand to fill all three of the spaces in the vertical columns, creating more opportunities to win. The free spin bonus is launched every time a player gets thee shield symbols.
During the free spins game the symbol of the black knight is the most important. The black knight symbol does not only expand to fill an entire column, but stays in place for the remaining free spins as well. Whenever the player lands knights on the reels during the first couple of spins, they gallop away and start forming winning combinations as they go. This enables players to win high bonuses.
OMG! Kittens
The OMG! Kittens slot game has been extremely popular, especially because of cat lovers. The slot features three main characters that are kittens. The symbols in this slot game includes a milk bottle, ball of yarn and kitty collars along with the three main kitten characters which are, Whiskers, Tiger and Bubbles. While of the symbols included in this game takes up one space, the three main characters take up a full column, with the big wins coming with multiple columns of kittens.
The kittens can also add more value to the fifth reel. These may carry random multipliers of 2, 3, 5, 10 and 100 times the winning value. This means getting a winning combination along with a 100x multiplier can take your credits through the roof.
An OMG! Symbol on the fifth reel and kittens on the first four will activate the free spins bonus. This awards the player a minimum of up to five free spins. The game also features extras, depending on which of the three kittens are on the reels.
The kitten called Tiger multiplies the winnings of the free spins, while Bubbles rewards the player with extra free spins, and Whiskers rewards the player with bonus credits. This makes it possible for the player to end up with up to 45 extra spins, or have their wins multiplied by 10, to significantly increase their winnings.
Shadow of the Panther
The Shadow of the Panther slot game features five reels, each of which has three symbols. If you look closely, you will find that the high-payoff cat symbols are of two different types. While one type of the symbols contains a single tiger, Black Panther or leopard, the other kind contains two of each, with the two-image space in between being counted as two symbols.
If the player gets a single black panther on each of the first three reels the player gets a small payback, but if a symbol having a single black panther on the first reel lines up with a symbol that has two black panthers on the second reel, then the player will also get the payback since they will have three of the same animals in a row.
Players that get five in a row also get to win a payoff, and getting up to five double symbols on the payline makes your credits rise significantly. And that's not all, since this slot game uses stacked symbols, making it possible for the player to land stacks of the same symbol to fill all the columns in the whole screen. This means winning 10-in-a-row paybacks on all 30 of the paylines.
Quick Facts:
In a way, the online slot game format is an extension of the popular video slots in casinos that have now been made available on an online environment.
Online slot games use many of the same methods of attraction as the live video slots such as the Pick' em bonuses and Free Spin bonuses.
Many of the famous slot games that are given in the online format have their live casino counterparts, along with having their own proprietary games as well.
Randomness in Online Slot Games
While both land based slot games and slot games available on online casinos may look similar online casinos do have their own set of terms and conditions which are imposed by the jurisdiction in which the casinos operate. The following are some of the quick facts one should consider when using online slot games.
Quick Facts:
Who is allowed to play?
On which devices can users play?
How many online slot players deposit?
Are the slot games offered online similar to those offered in live casinos?
Who is Allowed to Play Online Slot Games?
What makes online casinos so attractive to many slot enthusiasts is that online casinos contain dozens of slot games from which to choose from. Online casinos contact various slot developers who then provide their games. What follows is a selection process of the slot games that the online casino wants to use. The growing popularity of online casinos means that online slots are legal in most countries of the world, with a few exceptions.
That being said, the online casinos govern their own rules and regulations as to who is allowed to play, which mostly is in accordance with the regulations of the host country in which they operate. For instance, in the United Kingdom, there is a Gambling Commission whose job it is to regulate online casinos along with sports and race betting, bingo, shops, land based, live casinos and arcade games.
Keeping that in mind, the most important feature of any online casino is geo-location, or the online casino's ability to track the location of their players. The online casinos are able to accept wagers from players in multiple countries where their online casino is legal, which is the case in UK , but not the case in the United States, where slot wagering online is not considered to be legal. What this means is that slot players in the US aren't only restricted from using online casinos in their own states, they are restricted from using online casinos from other states or countries as well, with the only exceptions being Delaware, Nevada and New Jersey.
In USA 2014, both states of Nevada and Delaware agreed to a compact allowing poker players to play in each other's online casinos. While the online casino industry is optimistic that more states will legalize online casinos, that still remains to be seen.
When it comes to where online casinos can be played, it is up to the jurisdiction of each of the states which have their own regulations and licensing terms. Online casinos that operate in New Jersey are required to be affiliated with the state's live casinos before they can offer their games online.
In Atlantic City the casinos have forged alliance with those companies who already have expertise in online casinos. Caesars Interactive Entertainment which is associated with Bally's and Harrah's casinos located in Atlantic City forged alliances with 888 Casino for the development of online games. Also, in Atlantic City, Borgata, Resorts and Tropicana, and Golden Nugget all formed their own alliances with other companies for the development of their versions of online casinos.
Whether or not other US states adopt new restrictions on where the users can play in currently unknown, players who want to use online casinos in other states will just have to wait and see for the legalization in those states where playing on online casinos is not yet allowed.
Funding the Online Casino Games
To play slots online, a player is required to have the necessary credits online. This is not the case with land based casinos where all the player has to do is walk into a casino and play which ever slot game they want. Unlike the land based casinos, players cannot slip in currency in the bill validator in online slot games. Rather, casino players are required to register on the online casino first, and add the necessary funds to their casino account before playing the slots. When it comes to online casinos games there are several ways in which a player can add funds to their account. The following are just some of them:
Credit Cards
Using credit cards for UK online casinos is a fast and easy process, and is the most popular option in UK, and around the world.
The online financial service known as Neteller also allows players to open their online accounts to transfer funds to and from online merchants. This service also includes online casinos.
Bank Transfer
This service allows users to transfer funds from their bank account straight to their online casino accounts.
PayPal is considered to be a popular facilitator when it comes to the transferring of electronic funds with online casinos in the same way that it does with eBay, but unfortunately few online casinos use them.
Are Online Games Random Like Land Based  Casinos?
When it comes to randomness found in casino games, the regulations are the key and play a major role in that factor. To know just how random a particular game is one must find out who exactly is regulating them. In the United Kingdom, where online casinos must have a  license from the UK Gambling Commission to offer online gambling the randomness is fair and well regulated.
In jurisdictions such as the Caribbean nations, the online casino operators first look to build trust with the players by using independent certifications of the games that they offer on their online casino.
If players see that the games have been certifications by the UK GamblingCommission.gov.uk like all the casinos listed on casinos.org.uk are they can then fell totally safe. Other services that test for randomness are eCogra or GLI, iTech or Gaming Associates. While the online games that are available in the US are required to live up to the expectations of the jurisdictions in which they operate in. For instance, Delaware, New Jersey, and Nevada are all extremely vigilant when it comes to the randomness of their land-based casinos, and the online casinos are overseen by the same regulatory bodies.
Thoughts On Social Casinos
Non-wagering social casinos are used by millions of players, who access them via social media outlets such as Facebook or mobile apps. These casinos are not regulated in the same way in which other wagering online casinos are regulated. There are no age limits for the players and there are no restrictions on who gets to play the online casino and where they can play.
A big reason is because social casinos do not make any money with the online casino games that they provide. Secondly, there are no regulatory concerns when it comes to social casinos and whether the games are indeed random or not.
That being said, social casinos are not a non-profit organization with absolutely no interest in money. According to standard procedure, the social casinos will give players free credits every day so if they want to play for free, they can, and no money will be charged. Players get to take advantage of the level up features as with other casino games. As the player moves forward they get to unlock new slot games and continuing playing.
Some slot players want to level up faster that their allotted free credits permit, or they may want to unlock and play premium games. This requires them to pay a small fee so that they can play those games. And this is basically how the social casinos make their money, by charging a small fee to those who want to unlock their premium games. However, there is no cash-out feature, which means you can only buy more credits or unlock other casino games with your cash, but you're not allowed to physically take the cash home.
Since the social casinos do not use real cash, the players use social casinos for fun, with only a minority of the players paying the fee to unlock additional games and features.
Quick Facts:
Who is allowed to play is ultimately determined by the regulators of the host country where the online casinos operate.
The randomness of a casino game is assured by the amount of regulations in an online casino, and independently run certification companies.
Online casinos offer multiple ways for players to fund their accounts before they can start playing. This allows the players to buy more credits or take their winnings home.
More In-depth Casinos.org.uk Slots Guide's by Popularity:
Other Online Slots Resources
NetentCasino.Best all about the Netent online slots and casino games, and you can test them free.
Microgaming games one of the oldest internet slot machine providers.
https://en.wikipedia.org/wiki/Slot_machine good info on the History, Terminology and Technology.
https://www.gamblingtherapy.org/ Addicted to Online Slot machines. Help me site and forum
https://www.gamcare.org.uk/forum/people-slot-machine-addiction  UK help forum