Gold Rally
Current Jackpot: €101,595
There are hundreds of online slots that are themed around money or items of value such as jewels or gold and Gold Rally is another that falls into the latter category. Developed by Playtech, this online progressive jackpot slot will no doubt bring you plenty of enjoyment and hopefully enough winnings to allow you to buy some gold of your own.
The Gold Rally jackpot is worth €101,595 right now and on average this jackpot pays out €1,125,943 every 82 days. The Gold Rally jackpot was last hit on April 30, 2017, awarding the winning player €976,382 at that time. Try you luck and join the other happy Gold Rally winners!
Gold Rally is a 5-reel, 8-payline slot from Playtech that was first launched back in 2013. It comes with a return-to-player percentage of 97.01% which is extremely good and also has a bunch of game features such as a progressive jackpot, a bonus round and scatter symbols.
Using a rather strange reel format that sees players playing on a 3×3 grid, Gold Rally can be proud of the fact that it is a bit different from anything else out there right now.  It might take a little bit of getting used to in the beginning but once you do it becomes incredibly enjoyable to play.
Read on if we have you interested and we will fill you in on everything you need to know about Gold Rally.
Best Casinos to Play The Gold Rally Slot Machine Jackpot:
Casino
Bonus
Whats great here?
Visit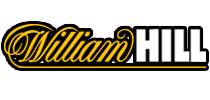 - Live Dealer Games
- 200+ Casino Games
- Trusted Brand, 18+Begambleaware.org

Exclusive Bonus 50 Free Spins
Very Trusted, Listed on London Stock Exchange
Licensed Online , Mobile & Live Casino
Gameplay
We mentioned that the grid format is completely different on Gold Rally but this is something that we actually like. Winning combinations can be formed across straight lines, vertically or even diagonally, so there are plenty of different ways for players to win.
All winning combinations are three in size as obviously, there is not any room for four or five sized winning combinations. It gives the game a tic-tac-toe feeling and payouts do come fairly regularly due to a medium variance that this progressive slot is said to have.
Wins on the base game are where most of a players money will be won but there is a mini bonus game to enjoy as well. This will payout random cash amounts to players that are lucky during the game.
The only other feature is that of scatter symbols which will also be the place where players can land that huge progressive jackpot that is on offer.
Graphics and Sound
Gold Rally is a progressive slot that was designed to be simple to play, full of action and of a rather basic nature. The graphics all point to that and while they are far from being poor, they are never going to win any international awards.
The graphics have been done in a cartoon style and you will notice three miners sat riding a rail cart to the right of the reels. The reels themselves are on the left-hand side of the screen and once again, the symbols on them are all drawn in a cartoon style.
Below those reels, you will be kept up to date on the size of the progressive jackpot that you are looking to win and just below that you will have a selection of buttons that will allow you to operate the game. You can set your bet, check out the paytable, or use the 'quick bet' options such as bet one or bet max.
You then have that spin button that will hopefully bring you some winnings once you have pressed it.
Base Game Symbols
One good thing about Gold Rally is that all of the symbols on the reels are related to the theme of the game. A number of slots developers get a bit lazy and just use common standard symbols that show a lack of creativeness so for Gold Rally to be different is a bit of fresh air.
The theme is obviously to do with mining for gold during the Wild West age and the symbols reflect that due to being such things as pickaxes, horseshoes, lanterns, dynamite, revolvers, weighing scales, bags of gold and rail carts.
Each of these symbols will have their own line bet multiplier rewards attached to them and these can be found in the games pay table. You will also be able to read up on the game features that Gold Rally offers.
To save you a bit of time, we can tell you that the 'GR' symbol (the games logo) is the symbol that pays out the best apart from the scatter symbol. You are only rewarded for finding combinations of three of any of these symbols and should you land three of the 'GR' symbol you will be paid out 500x the line bet.
Scatter Symbols
We touched on the main symbols you will see in Gold Rally above but there is one other symbol that you will more than likely want to see over any other on the reels.
This is the weighing scales scatter symbols which will payout depending on how many of them you find on the reels. These do not have to be a part of a winning combination and will pay out simply from being in view at least five times.
That minimum of five will pay you 5x the total spin bet you played while six, seven and eight will pay out 10x, 50x and 200x the total spin bet respectively. There is an even bigger prize on offer should you find nine of them on the reels and we will fill you in on that in the next section.
Progressive Jackpot
Progressive jackpots have always been a popular type of online slot and this is completely understandable when you consider the size of the jackpots that can be won. In many cases, you could be looking at more than a million and in some cases many millions. The record is about 15 million or thereabouts and there have also been similar amounts won on numerous occasions too.
In Gold Rally, the progressive jackpot is actually won when you manage to land nine of the weighing scales scatter symbols on the reels. Do remember that in order to qualify for the progressive jackpot, you have to have bet on all 8 lines for the spin. Should you land those nine symbols having bet on fewer lines than eight, you will win 5,000x your total spin bet instead.
Dynamite Bonus Round 
Another welcome bonus feature is that of the dynamite bonus game which is kicked into action once you have landed a dynamite symbol in each of the four corners on the reels.
When you have landed those symbols you will be taken to a new screen where you will be given a choice of a number of different items and when you select them they will explode. You essentially keep picking these symbols until you land on a winner that will payout a random cash amount.
Activating this round seems quite difficult on the outside but you will actually be quite surprised at just how often it does come in. The prizes are not fantastic but they are certainly of a decent size and will help your bankroll tick over better.
Betting Range
Now that you know about the game features that Gold Rally has you will want to learn more about the betting range that this excellent online slot has to offer. Gold Rally is actually like many other progressive slots in regards to it having a pretty small betting range.
Placing bets is very easy as you literally just choose how many lines to cover. The betting range actually starts at $2 which might seem a little high for those of you that prefer to play for pennies.
In fact, the bet per line on Gold Rally is fixed at $2, so the more lines you play, the bet amount will increase by $2 a time. That means a min bet of $2 a spin and a max bet of $16 per spin should you opt to play all eight lines.
We also want to remind you that the full eight lines have to be wagered on should you want to be eligible for that progressive jackpot comes in.
Why Play Gold Rally
We actually think that Gold Rally is a very entertaining progressive jackpot slot despite not really having too much in the way of game features. Its unique gameplay and reel format add something different and certainly make for an interesting experience as you spin the reels.
Graphically, the slot is not up there with some of the best but for a simple slot, they do look good and are of a decent quality. As for the bonus features that this slot does have, the progressive jackpot and the scatter symbols that are used to land it are probably the best. The mini-game is a good source of wins but it is quite simple and involves little more than picking items.
If you are in the market for a new progressive jackpot slot to play, you could do far worse than giving Gold Rally a try. Known for paying out some big jackpots in the past, you might just find that you are the next big winner in this slot. Just try it out and you will become hooked just like we did.