Wild Toro excites everyone with its new and winning gameplay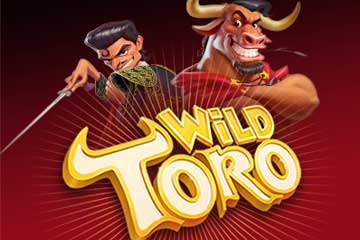 ELK Studios are not the biggest developer of online slots, as their petite catalogue can quite quickly show you.
However, they are constantly trying to evolve their brand, and produce a slot which can compete with the bigger boys in the industry. Their new Wild Toro slot might just do it for them.
This new slot machine has better graphics than we've ever seen in an ELK Studios slot before. It has better features, and it has cheaper wagers.
The new Wild Toro slot is all based on one simple message. The tormented bull is finally going to get its vengeance against the nasty matadors who tease and torment it.
There aren't too many online slots with similar themes out there for one, and none of them let the bull get his own back, which means that this slot stands out. Wild Toro also stands out for other reasons, though, but what might they be?
What we love
There aren't many ELK Studios developed slots out there offering 178 paylines over 5 reels. This slot does. More to the point, you can also expect to be able to spin the reels of this slot for as little as $0.20 per spin. That is considerably cheaper than most other slots out there with over 100 lines to bet on.
This slot also contains plenty of wilds. There are two in total. The default wild can substitute for all other symbols, and is the best paying icon on the game.
The second is a Walking Wild, and it can make its way across the reels of the game during the Matador Re-Spin Challenge bonus. During the slot's randomly triggered feature (the Toro Goes Wild Bonus) more wilds will appear. A bull will chase the Matadors across the screen, leaving wilds behind him as he charges.
What we do not like
There is no free spins feature in this slot. Instead, there is a re-spin feature, and a handful of other perks. Nothing quite beats a free spins feature, though, so we're a bit surprised that ELK Studios didn't include one in this game.
Also, seemingly absent from this game is a bit of common sense. ELK Studios keeps pushing their nonsensical betting strategies format on us.
It basically means that once you have chosen a strategy, your wagers will increase or decrease with your fortunes. This is a feature which has irked many players of ELK Studios slots in the past, and if we got our way it would be removed from all their games.
Worth playing?
Despite a few flaws (the absence of a free spins bonus and those irritating betting strategies), Wild Toro is a bit of a hit.
This slot is the very best of ELK Studios, all wrapped up in a theme which most players will certainly be able to get on board with. There won't be too many players who do not find at least something they like about this game.
>> Play This Slot Now & With $/£/€ 200 Bonus +10 Free Spins <<