Players will berserk with this new Yggdrasil slot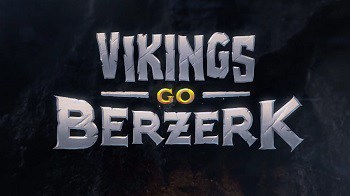 Vikings Go Berzerk is supposed to be the all-new, action packed sequel to Yggdrasil Vikings Go Wild video slot. The Scandinavian online casino software developers may have just called this slot Vikings Go Wild 2.0, since that is essentially what it is.
The only berserk about this release is the mood players are going to be in when they realise that they've been cheated.
There is precious little new about this new slot machine game, with Yggdrasil choosing to basically carbon copy everything from the original slot into this one, and give it a new paint job and title.
We've seen the features before, we've seen the graphics before (although they do look better in this sequel), and we've won the prizes before. Yggdrasil could have done something adventurous and unique with this sequel, but they have played it safe. That simply wasn't how we (and probably you) had things planned out for this game.
What we love
If you happened to love the original game (most of us did), then you will certainly find the second game playable. If you haven't tried the first, then you'll be delighted with what you get in this game. Don't misunderstand: the slot's features are terrific, and we have no issue with them.
The issue we have is with the fact that Yggdrasil decided to include them all again in this slot, when we've already seen them in the original.
So, to summarise: we love the features such as the battles with sea serpents, the surplus of wilds, and the two ways to trigger the bonus round (Rage Meter and scatters); we're just a bit frustrated that there isn't anything new to enjoy in the game.
What we do not like
Yggdrasil's cowardice. The company knows full well that the original slot is a hit, and have deliberately decided not to alter the setup in a way that may boost or may jeopardise the success of this sequel. The 5-reel, 25-line slot is virtually identical to the original, save for a groovier title.
Just like the previous section, the things we love and hate about Vikings Go Berzerk are the same thing. The repetition of the loveable features of the first game in this second one.
Worth playing?
That all depends on whether you have played the original Vikings Go Wild slot or not. If you have, then you don't need to bother playing this sequel. As we've said, it is a carbon copy of the first game, so there's little new to praise. If you haven't played the original game, then by all means give it a go.
It contains better graphics than the first slot, and its features are hugely impressive. Yggdrasil has somewhat disappointed with this release, and that is a shame.
If it had been more original, we could be discussing whether this slot was better or worse than its predecessor. They didn't though, so this slot ranks right on par with it, in every sense of the word.
>> Play This Slot Now & With $/£/€ 200 Bonus +10 Free Spins <<