Net Entertainment unwraps a real Christmas cracker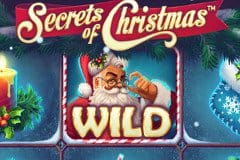 Coming your way this festive season is Net Entertainment's new Christmas themed video slot, Secrets of Christmas. We know what you're thinking: there are plenty of Christmas themed slots out there, so why should this one be any different?
Give it a moment or two of your time, though, and you will quickly see that there is much entertainment to be had in this NetEnt developed slot machine game.
Secrets of Christmas is a 5-reel, 25-line video slot, and in that alone it is perhaps not that original. However, the developers have managed to bring together all of the very best elements of Christmas (especially the traditional ones) to create something we haven't really seen before.
This is more of a traditional Christmas themed game, with 60s, 70s and 80s toys and presents acting as symbols on the reels – you know, real Christmas toys rather than the modern equivalent.
Throw in the fact that this slot contains a handful of really fun and authentic Christmas tracks to listen to, and what you end up with a truly staggering release.
Speaking of releases, we're not one-hundred percent sure when NetEnt intends to release this game, but one would imagine that it will be unwrapped sometime around early November, so that it has every chance of getting a good run before the festive period begins.
What we love
There really is much to love about this slot. Secrets of Christmas contains a 5 reels and 25 paylines of traditional Christmas themed slot gameplay. Bets are cheap, wilds and scatters do their predictable jobs, and the free spins bonus is out of this world.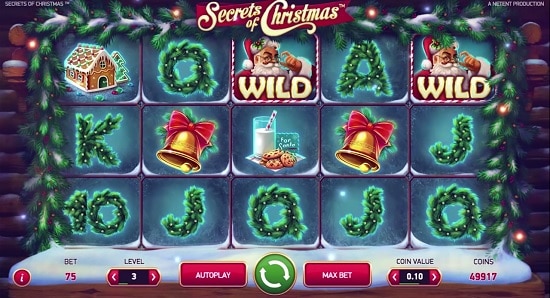 Before you get to your predictable, run-of-the-mill free spins bonus, players can select from several toys under the tree.
These toys will then add special elements to your free spins bonus, including wild reels, multipliers, extra wilds, and additional free games. All of these make your free spins bonus far more enjoyable than your typical free games feature.
What we do not like
To be honest, there isn't anything not to like about the game, save for the wait to play it. We would much rather get our hands on this new slot right now, so we are itching to go with this game.
Graphically, the slot is solid, and from a gameplay/bonus perspective there is much to like to. We'll leave it at that. We can't write about things we don't like if there really isn't anything to hate.
Worth playing?
Expect this game to be released any day now. Several other developers will probably try to get in on the Christmas act with their own slots, but our guess is that by releasing this one early.
NetEnt will get the jump on them. Moreover, they will also be able to ride that sleigh to victory since this slot is surely going to be superior anything their competitors can come up with this Christmas. At least, we like to think so.
>> Play This Slot Now & With $/£/€ 200 Bonus +10 Free Spins <<