Microgaming launches a new dragon slot to fire you up this winter
In November, Mic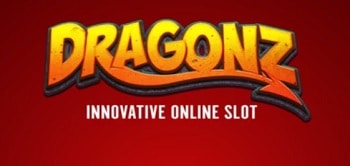 rogaming is due to launch their latest fantasy themed video slot, Dragonz. Expect to find plenty of loveable imagery, friendly dragons, and the customary 5 reels and 243 paylines spread over its reels.
Microgaming has chosen to break with tradition, and go for a 3D animated slot with this release, with the express goal of dominating the dragon themed slot market.
They'll have their work cut out for them, though, as there are plenty of heavyweights in this genre of slot machine game. Don't expect your usual Chinese dragon themed slot with this new title. Instead, Microgaming is treading down an entirely new avenue with this slot.
It is so bright, and so colourful that you would swear it was made for children, and not adults of gambling age. So, other than the November release date, what else do we know about Dragonz?
What we love
Let's start by discussing what we love about the slot. Obviously, one has to admire Microgaming for turning away from the usual with this release. At least regarding themes. At the same time, it is nice to see that some of the classical Microgaming features have been included in the game, including the free spins setup.
Players will be able to get involved in four free spin features in much the same manner as they can with other major Microgaming slots, such as Jurassic Park, and Thunderstruck II. In short, the more times they enter the bonus round, the better the bonuses will be for players.
This slot also offers a pretty decent wild feature, which can see wilds spread to various reels in the game. That is to be expected, though, considering that players are only going to be able to land wilds on the third reel in the base game from the start.
A fairly sizeable jackpot win and cheap bets also make Dragonz a worthwhile slot to play. You will never end up wagering more than $30 per spin, for instance.
What we do not like
Personally we don't mind, but not everybody is going to be thrilled with the theme of this slot, or the graphics. Sure, 3D graphics are always going to be appreciated; however, the childish nature and appearance of the dragons are certainly going to put some players off.
Players might also be wondering why two of the slot's free spin features have relatively similar features. There is a free spins bonus with frozen wilds, and one with sticky wilds.
Both remain on the reels for the duration of the bonus, though, so one could ask themselves if the frozen and sticky free spins bonuses are really any different from one another. Perhaps another wild feature should have been included in place of one of them?
Worth playing?
Dragonz is still going to be a top slot release this November. We'd imagine that if you can look past the child-friendly dragons which appear in the game, you might just find that Dragonz is something you might grow to love.
>> Play This Slot Now & With $/£/€ 200 Bonus +10 Free Spins <<