Gladiator
Current Jackpot: €719,484
You can always count on Playtech when it comes to making online slot renditions of classic movies and with Gladiator, they have certainly excelled themselves in that respect.
The Gladiator jackpot is worth €719,484 right now and on average this jackpot pays out €1,156,145 every 74 days. The Gladiator jackpot was last hit on August 13, 2017, awarding the winning player €133,454 at that time. Try you luck and join the other happy Gladiator winners!
Most of you will know the movie and if you do not, you might want to check it out as it won five Oscars after its release back in 2000. Starring Russell Crowe, the movie was set in the Roman era when gladiatorial fights in the Colosseum were commonplace.
This 5-reel, 25-payline slot has an RTP of 94% and is considered by most to be a medium variance offering from Playtech.
Containing features such as a progressive jackpot that is renowned for paying out big on a frequent basis and a unique free spins round, Gladiator is a big attraction at the online casinos and will probably be one for quite some time yet.
Take a good look through the rest of this Gladiator review before deciding if you feel that this online slot is one that you would enjoy playing at the online casinos.
Best Casinos to Play Gladiator Slot Machine Jackpot
Casino
Bonus
Whats great here?
Visit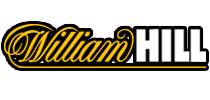 - Live Dealer Games
- 200+ Casino Games
- Trusted Brand, 18+Begambleaware.org

Exclusive Bonus 50 Free Spins
Very Trusted, Listed on London Stock Exchange
Licensed Online , Mobile & Live Casino

- Huge Bet Limits & Over 1600 Games
- Great Range of Promotions
- Dedicated Live Dealers, 18+Begambleaware.org
Gameplay
As with most online slots, Gladiator offers players the chance to win cash by forming winning combinations on the reels after a spin. These combinations needed to stretch from the first reel and continue across the other reels on an active payline in order to secure a payout.
Gladiator has 25-paylines for players to go hunting for their wins but stands out due to some enjoyable bonus rounds that can also be unlocked in the base game. We will discuss these in more depth a little later but these bonus games are where you will get the most enjoyment and the most potential for big paydays.
There are still some impressive wins to be had from the base game, however, as much as 5,000x your line bet if you get lucky enough in fact.
Graphics and Sound
We all know that graphics are not everything but they are a little bit disappointing in this slot. Playtech is known for producing online slots that are good to the eye and while this is far from ugly, they could have possibly done a better job in this area.
Still, they are perfectly adequate and the soundtrack definitely brings back memories of the blockbuster movie.
In the background behind the reels, you will see the Coliseum in which the battles will take place and on the reels, you will find all of the main characters from the Oscar-winning movie. These have all been drawn well and what we also like is the minimalistic approach that has been taken with regards to the game's interface.
Base Game Symbols
With 13 symbols in total on Gladiator, there is a wide selection of different payouts and bonuses that you can achieve on the reels. Two of these are the games special bonus symbols in the wild and scatter while the remaining eleven are where you will get your standard payouts from.
The bad guy Commodus from the movie is the highest paying standard symbol and he can be worth as much as 5,000x the line bet should you land him five times across an active payline. He will also payout 500x, 75x and 8x if he is found four, three of two times on the reels respectively.
As for the other symbols on the reels, you have other characters such as Lucilla, Senator Gracchus, Antonius Proximo and of course the leading star Maximums Decimus Meridus. Completing the symbols are the standard playing card symbols that are commonplace in online slots.
Wild Symbols
No slot would be complete without wild symbols and on Gladiator, these are not only responsible for bringing in much-needed wins by replicating other symbols but are also required to activate the Gladiator Bonus round.
Wild symbols on Gladiator are represented by the rather scary looking helmet symbol and these will only appear on the 2nd, 3rd and 4th reels. Three of these symbols are required to activate that bonus round but we will go into more detail about that a little later.
Scatter Symbols
Scatter symbols on Gladiator also serve a double purpose, as they will give you payouts on the reels as well as being the symbols that will activate the Coliseum bonus round.
The best thing about scatters symbols is that they do not have to part of a winning combination to perform either of those duties. That means when you land five, four, three or even two times anywhere on the reels, you will be paid out 100x, 20x, 4x and 1x the total spin bet.
Furthermore, finding three or more on the reels will also activate the Coliseum Bonus round which will go into more detail about below.
Coliseum Bonus Round
Everybody loves a unique and innovative mini-game and with the 'Coliseum Bonus' you certainly have one of those on Gladiator.
Once you have gained access to this bonus game by finding three or more Coliseum scatter symbols on the reels, you are taken to a new screen containing a 4×5 grid. Each of the levels of this grid offers a different type of bonus. These are as follows:
Bottom row – the boxes here will award free spins

Second row – the boxes here will award free spin multipliers

Third row – the boxes will award additional scatter symbols

Top row –

 

the boxes will award additional wild symbols
The idea is that you first choose a box from the bottom row and then a box from each of the rows above. This is to establish the number of free spins you will get and the extra bonuses that will be attached to them.
That is not all though as after each selection, you will be rewarded with that prize for your free spins but will also be given a choice of four options:
You can opt to collect all remaining prizes in that row

You can opt to select another box from the same row

You can opt to pick another prize from the row above

You can opt to collect the prize and start the free spins round
All of the above will have to be chosen at some point, so it is all about strategy as to which order you want to use them. Obviously, you will want to leave the final option right until your final pick.
As a final little bonus, during the free spins round you can unlock further free spins should you land the Commodus character symbol on the middle reel.
Gladiator Bonus Round
Not quite as exciting as the Coliseum Bonus but always welcome nevertheless is the 'Gladiator Bonus Round'. This bonus round is activated when three of the Gladiator Helmet symbols land on the 2nd, 3rd, and 4th reels in any location.
You will be taken to a picking screen where the game itself will pick out nine helmets of differing values. There are gold, silver and bronze helmets with the type determining the class of prize that you will be awarded.
Once the game has finished selecting the helmets, all the prizes are added up and awarded to you.
Progressive Jackpot    
The Gladiator Bonus round above is where you will also have a chance at winning the games progressive jackpot which could be as high as millions if you have caught it at a good time.
If the game selects nine golden helmets from that mini-game, you have won the games progressive jackpot. This is as long as you had bet on all 25-paylines during the spin that unlocked the bonus round in the first place.
Once a progressive jackpot has been won by one lucky player, that jackpot starts from scratch and increases from every bet placed until it has been won once more.
Betting Range
Gladiator has been designed to appeal to bankrolls of all shapes and sizes and thus it can be played for anywhere between 0.01 if you bet on a single payline right up to 250.00 per spin if you cover them all with 10.00.
This is all altered by deciding on how many lines you want to bet on and how much you want to wager for each of those lines. We do suggest that you cover all 25-paylines if you have hopes of winning the slots progressive jackpot.
Why Play Gladiator
Those of you that loved the movie is more than likely going to love this slot as well but even those of you that were not fans, you are still going to find that this online slot is an excellent choice at the casinos online.
The graphics might be a little simple and bland but it is the progressive jackpot and an excellent free spins round that will be what appeals to most players. That and the fact that the betting range accommodates all kinds of players.
If you have been searching for a new online slot to try out, you will not go far wrong with Gladiator, an excellent online slot by Playtech.