Esmeralda Slot Machine Jackpot Overview
Esmeralda
Current Jackpot: €553,123
We should never underestimate the seductive powers of women and the Esmeralda is a true example of this. She was the gipsy girl featured in the classic novel 'The Hunchback of Notre-Dame" that was renowned for her ability to attract many men through her seductive dance moves.
The Esmeralda jackpot is worth €553,123 right now and on average this jackpot pays out €124,657 every 62 days. The Esmeralda jackpot was last hit on March 18, 2016, awarding the winning player €118,666 at that time. Try you luck and join the other happy Esmeralda winners!
That novel and her character, in particular, has led to the release of Esmeralda, an online slot by Playtech that has a progressive jackpot, fabulous free spins round and medium variance,
This 5-reel, 25-payline progressive slot by Playtech could see you land as many as 70 free spins in one of the best free spins rounds you are likely to see and that is just one of the reasons why this slot is so popular.
Wild symbols, stacked symbols, scatter symbols and a gamble feature are just some of the other game features that you will find on Esmeralda, an online slot that has an RTP of 93.43%.
When you combine everything above you are left with an enjoyable slot that has the potential to not only provide an entertaining online gambling session but also one that could be very lucrative indeed.
Where to Play Esmeralda Slot Machine Jackpot:
Casino
Bonus
Whats great here?
Visit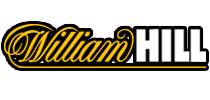 - Live Dealer Games
- 200+ Casino Games
- Trusted Brand, 18+Begambleaware.org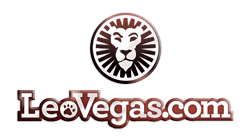 - 1000+ Games
- Very Fast Withdrawals
- Mobile iOS & Android, 18+Begambleaware.org

Exclusive Bonus 50 Free Spins
Very Trusted, Listed on London Stock Exchange
Licensed Online , Mobile & Live Casino
Gameplay
Without a doubt, this game has been developed around its excellent free spins round and the massive consecutive payouts that you can win from them. In fact, there are very few features other than that free spins round as this bonus feature really has the potential to unlock some impressive payouts.
There are still some good payouts to be had from the base game and of course, there is always that progressive jackpot lurking in the background with the potential to pay out life-changing money. However, the free spins round definitely rules the roost on Esmeralda.
As with most online slots, all winning combinations must be completed starting from the 1st reel moving to the right along an active payline. Three symbols as a minimum are needed to create a winning combination. 
Graphics and Sound
Esmeralda is far from being a new slot having been at the online casinos for almost four years now. For that reason, the graphics are not quite up there with some of the newer slots on the market right now.
Despite this, with a progressive jackpot and superb free spins round, you can see that this slot has been developed for the more serious online gamblers that care little for aesthetic beauty and would rather play for the potential of big wins. That being said, the graphics are more than adequate and do what they are supposed to.
As for the soundtrack, we actually like this as it is a relaxing tune with a lot of Latin flair thrown in. This tune actually stopped us from turning off the sound like we do with most other online slots (well for a while at least).
Base Game Symbols
When playing Esmeralda, there are ten different base game symbols apart from the two bonus symbols (wild and scatter) that you can use to try and form winning combinations.
The two leading male characters are the highest paying of these symbols and either of them will be worth 1,500x the line bet should you land them 5 times in a winning combination. Securing four or three of them are not quite as lucrative but you can still fetch 350x and 30x the line bet respectively.
Other symbols on the reels include a tambourine, guitar, necklace, earrings and the standard playing card symbols that are frequently used in online slots.
In order to get acquainted with the rewards possible from these symbols, there is an easily accessible pay table on the interface that will have all of the information that you are looking for.
As for the bonus symbols in Esmeralda, you can find out more about these and what they can do in the following sections.
Wild Symbols
Most online slots will have a wild symbol that can help players to form winning combinations on the reels and Esmeralda does not disappoint in this aspect.
The wild symbol is represented by Esmeralda herself and she will substitute for all symbols apart for the games scatter symbols during the base game and all symbols during the excellent free spins round.
She is also where you can win the games progressive jackpot or win a good payout depending on how many you land on an active payline. For the progressive jackpot, she must appear five times across an active payline. If you land her four or three times on an active payline you will still be paid out 2,000x and 200x the line bet respectively.
Free Spins
The free spins round is what Esmeralda is all about and when you consider there are up to 70 free spins to be had, you can see why. Furthermore, even more free spins can be collected along the way during the free spins round.
What is different to most other slots is that these free spins require a lot more scatter symbols to activate them. For example, the minimum of fifteen free spins requires 8 of the rose scatter to be in view on the reels after a spin.
It might seem difficult to land so many scatter symbols but these symbols can appear stacked on the reels. In fact, playing the game for yourself will show you that it is more than possible to land scatter symbols that take up the majority of the reels.
15 free spins requires 8 roses

17 free spins requires 9 roses

19 free spins requires 10 roses

20 free spins requires 11 roses

22 free spins requires 12 roses

25 free spins requires 13 toses

35 free spins requires 14 roses

70 free spins requires 15 roses
70 free spins essentially require you to get lucky enough to fill every position on the reels with the rose scatter symbols and while it is not easy, this is more than possible. Having the ability to unlock more free spins as you go along means that you could essentially be playing for free for quite some time.
Gamble Feature
As well as one of the best free spins rounds we have seen on an online slot is a gamble feature that will allow you the ability to try and double your most recent win on the reels.
When you have landed a win on the reels, all you have to do is click the double button and you will be taken to a fresh screen to play the game. Here you are tasked with deciding whether the next card will be higher or lower than what it was previously.
Should you guess right you will double up your win but if you choose wrong you will lose your original win. The best part about this feature is that you can carry on gambling up to a maximum of $2.5 million.
Progressive Jackpot
We have already spoken about this progressive jackpot previously and as we mentioned, it is won when you land five of the games wild symbol on an active payline. The amount won when you do manage this feat depends on how much money has been built up in the jackpot over time.
Every bet that has been placed by you and other players when playing this slot has a small percentage taken out of it which is then added to the jackpot. When the progressive jackpot is finally won, it starts over again.
When playing Esmeralda, if you want to be eligible for that progressive jackpot, you will have to make sure that you bet every payline. If you land the five wilds without betting all 25 lines, you will win 15,000x the line bet instead.
Betting Range
With 25-paylines on Esmeralda, there is plenty of scope to have a wide variety of different spin bet amounts. In fact, you could start out as low as 0.01 per spin if you decided to use the smallest line bet of 0.01 and chose to bet on one line only. This can go up to as high as 25.00 per spin should you opt to cover all 25 lines with a 1.00 bet.
This is not a massive betting range but one we feel fits this progressive jackpot slot well. It works out as good value for money when you consider the potential rewards on offer.
Why Play Esmeralda
We have always had fun when playing Esmeralda by Playtech and with a progressive jackpot and that fantastic free spins round, we are sure that this online slot will continue to prove popular at the online casinos for some time to come.
It might not have the graphics and animations of some other slots but we have always been a firm believer in true beauty being found on the inside rather than out. Graphics are secondary to us and are more interested in the potential and enjoyment that online slots and their game features possess.
Yake a look at Esmeralda the next time you are playing at your favourite online casino and you will not be disappointed.