Empire Fortune Jackpot Slot Machine Overview
Empire Fortune
Current Jackpot: €3,208,085
Yggdrasil Gaming has released a number of top-quality video slots over the years and we always look forward to reviewing any of their titles. Empire Fortune is one such slot that we have had great fun playing long before we decided to even review it.
The Empire Fortune jackpot is worth €3,208,085 right now and on average this jackpot pays out €2,430,807 every 99 days. The Empire Fortune jackpot was last hit on January 31, 2018, awarding the winning player €1,906,675 at that time. Try you luck and join the other happy Empire Fortune winners!
Where it really stands out is through some unique features and obviously three different progressive jackpots that most players would love to see hit their bank accounts.
This progressive slot has 5-reels, 20-paylines, an RTP of 94.3% and is considered a medium variance slot by most that play it. Of the features, you can expect to see free spins, scatter symbols, multipliers, respins and two entertaining mini-games.
Find out more by reading the rest of our in-depth review of Empire Fortune.
Where to Play Empire Fortune Slot Machine Jackpot:
Casino
Bonus
Whats great here?
Visit

100% TO
£
300
T&Cs Apply 18+
- Huge Bet Limits & Over 1600 Games
- Great Range of Promotions
- Dedicated Live Dealers, 18+Begambleaware.org

100% TO
£
100
T&Cs Apply 18+
- Awesome looking website
- Great Range of Promotions
- Dedicated Live Tables, 18+Begambleaware.org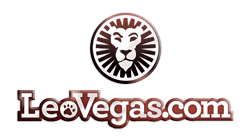 - 1000+ Games
- Very Fast Withdrawals
- Mobile iOS & Android, 18+Begambleaware.org
Gameplay
The theme is difficult to pin on its own but what you can say is that this game is about money, wealth and power, most likely in times gone by. Jewels are everywhere which initially led us to believe that this would be quite a basic slot.
However, it was not until we looked into the features a bit more and realised that there is so much more going on. those features are worth playing this slot for on their own but when you throw in those progressive jackpots, it turns Empire Fortune into a must-play slot.
We also like how the interface is clutter-free and is straightforward and easy-to-use. Every icon and button is perfectly placed and even if you were new to playing slots, you would be hard-pressed to find anything confusing.
The paytable does what it needs to do as well and we always recommend that players familiarize themselves with this before they start spinning the reels.
Graphics and Sound
Yggdrasil Gaming has forged a solid reputation for developing games that are great on the eye as well as being fun to play. Empire Fortune certainly does not go against that reputation as graphically it looks fantastic. Both the graphics and animations on this slot are crisp, clear, sharp and expertly drawn and while the design of the game itself is quite simple, it just oozes quality in every area.
We are not usually too interested in the sounds as we prefer to turn them off when playing online slots. However, we must admit that the soundtrack and sound effects are quite endearing and far from being too annoying.
There are better-looking slots around of course but Empire Fortune is definitely up their in the top-class category.
Base Game Symbols
Expensive looking jewels are the order of the day when it comes to the symbols on the reels of Empire Fortune with even the playing card suits being jewels. These jewels are all various colours and have each been set in gold to add to their appeal.
The only appeal you will be interested in, however, is what they will be worth to you should you land each of them three or more times on an active payline.
The red jewel is the one with the largest base payout and landing it three, four or five times on an active payout will be worth 50x, 350x and a handsome 2,500x the line bet. Purple is up next with a top payout of 2,000x while green and blue have top payouts of 1,500x and 1,000x respectively.
Hold Feature
Kicking off the features on Empire Fortune is one that we think is rather clever. Should you ever land two of either of the games different scatter symbols on the reels, the reels they are found on will be held while the other reels are given a respin.
This has been designed to give you a chance at finding the third symbol in order to unlock the specific bonus round associated with that symbol. You can also bring in some additional payouts too, even if you did not find that third symbol.
This is one of those features that always seems to happen when you least expect it. Mainly because it is the other features that we are aiming for. This is why it is always a nice little surprise whenever it kicks into action on the reels.
Scatter Symbols
There are two different scatter symbols on  Empire fortune but unfortunately, they do not award any payouts themselves and are just symbols that you can use to activate two of the bonus rounds on the slot.
The 'bonus' symbol is the one needed to start the Jackpot Wheel and you will need to land three or more of them anywhere on your reels to do so. As for the free spins round, the 'joker' scatter symbol is the one you will need to find at least three of.
We will take you through both of those bonus games in further detail in the next two sections of this review.
Free Spins
We don't think we know a single slots player that does not like good free spins round and on Empire Fortune, a good free spins round is exactly what you are going to get.
There are as many as 30 free spins on offer with an epic win multiplier of 10x attached to any wins. Unlocking the full 30, however, will require you landing five of the 'Joker' scatter symbols anywhere on the reels after a spin. If you land four you will get 20 free spins with a 4x multiplier and three will get you 10 spins with a 2x multiplier.
Jackpot Wheel
As we touched upon above, three or more bonus scatter symbols are required to start enjoying this lucrative bonus round. The more of them you find the better, in fact, as the further, you will start in this three-levelled bonus game.
Essentially, you get to spin a wheel of fortune that has three separate levels and better prizes the higher level you are. When you spin the reel you can either win free spins, random mystery wins, another spin of the wheel, the fireworks feature or an arrow which elevates you to the next level and gives you a spin.
While most of the above will be self-explanatory, the fireworks feature isn't. When you land on that prize, a number of rockets are fired at the wheel and any prizes that are hit are given to you.
Moving up the steps is not easy, so ideally you would prefer to start off higher from the outset by getting four bonus scatter symbols to start in the middle or five bonus symbols to start at the top.
As you can imagine, there are some excellent payouts and prizes to be had from this game but the best of them is that you can win one of the Empire Fortune progressive jackpots from it as well. more on that in the next section, however.
Progressive Jackpot
When playing the Wheel of Fortune, there is a chance that you can win one of the three progressive jackpots. You can only win the GGolden Progressive Jackpot on the middle level while the Diamond and Ultra Progressive Jackpots can only be claimed when on the top level.
If you hit the 'joker' symbol on the top level you will be awarded the games largest progressive jackpot, hitting the diamond on the top gives you the second largest and hitting the gold bar on the middle level gives you the smallest progressive jackpot.
Once a progressive jackpot has been won, it will reset back to a nominal amount and start the process over again by taking a small cut of each wager on every spin.
Betting Range
There is a min and max bet on Empire Fortune of 0.20 and 100.00 respectively which is fairly good considering the medium variance and the potential that the progressive jackpot brings.
That being said, a higher max bet would appeal more to the larger bankrolls out there. It's fine though and more than enough for most of us.
This amount can be varied up via the coin bet only as this is a 20-fixed payline slot. This is not an issue for us as we always like to bet the full number of lines and hopefully you guys are the same.
Why Play Empire Fortune
On the outside looking in, Empire Fortune looks to be a simple slot designed almost to look classic. You do not expect to see many features if any at all. Then you delve deeper in and you discover it has some excellent features, a progressive jackpot and looks fantastic to boot.
Released just in 2016, this slot has already earned quite the following – mainly due to those progressive jackpots but also for the two lucrative bonus rounds and some eye-catching graphics.
We have always rated Yggdrasil Gaming for the work that they put into their high-quality slots and Empire Fortune certainly has not changed our opinion of them. Check it out the next time you are at your online casino and we can promise that you will not regret it.