Cat in Vegas
Current Jackpot: €156,791
If you ever wanted to see how far online slots have come in a relatively short amount of time, Cat in Vegas is definitely one you should check out. Developed by Playtech, this online slot might be nearly four years old but it is still one of the best looking slots around even compared to some of the most latest releases.
The Cat in Vegas jackpot is worth €156,791 right now and on average this jackpot pays out €334,641 every 58 days. The Cat in Vegas jackpot was last hit on August 25, 2017, awarding the winning player €215,177 at that time. Try you luck and join the other happy Cat in Vegas winners!
Cat in Vegas is a 5-reel, 20-payline slot that is packed full of bonus features and has a return-to-player percentage of 92%. Among those features on this medium variance slot include three different bonus games, wild symbols, free spins and a lucrative progressive jackpot. 
With so much to do, so many handsome payouts to aim for and some excellent graphics and animations, this mobile-friendly slot is one that all online gamblers should try out at least once.
If you are still a little unsure and are just looking for some more information about Cat in  Vegas, carry on reading and you will learn all that you need to know.
Where to Play Cat in Vegas Slot Machine Jackpot:
Casino
Bonus
Whats great here?
Visit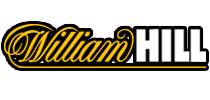 - Live Dealer Games
- 200+ Casino Games
- Trusted Brand, 18+Begambleaware.org
Gameplay
The intro at the start of the game will give you a general idea of the theme of this slot. It is themed around Felix, a cat that is heading to Vegas to enjoy a bit of gambling for himself as well as take in some entertainment along the way.
He takes to the stage as an Elvis impersonator, tries his luck at various casino games and simply enjoys himself as he hunts for his next big payday. He likes to show up on and around the reels as you spin and he is always on centre stage whenever you are fortunate enough to activate the games bonus features.
Those features are what makes this online slot one that has to be tried, that and the progressive jackpot that can sometimes grow to multiple millions.
Graphics and Sound
You will get a taste of what is to come in a graphical sense as soon as you load up the slot for the first time. There is an intro animation that showcases the excellent graphics of the slot as well as telling something about the storyline.
Playtech has always been known to be a casino games developer that really likes their slots to look the part as well as play the part and CCat in Vegas is certainly no exception. It really does look fantastic and the developers should be immensely proud of what they have provided here.
Animations are extremely well done and the accompanying soundtrack and sound effects are top-quality too. There are many instances when animations light up the screen during both the base game and during the special bonus rounds.
Graphics are not everything of course but they do make a big difference when the rest of the slot is high-quality as well.
Base Game Symbols
Once you take a look at the reels or the games pay table you will see that there are eight different standard symbols on the reels. This does not include the four different bonus symbols and is just the normal symbols that will bring a variety of different payouts.
The three biggest paying of these symbols are Felix himself in various poses. The one with him holding a poker chip is the most lucrative as it could bring you 1,500x your line bet if you land him five times on an active payline.
Of the remaining symbols, these are the Ten, Jack, Queen, King and Ace symbols. These are responsible for the lower payouts that you can earn across the reels but are still more than welcome when they create wins for your bank balance.
Wild Symbols
Cat in Vegas is all about the bonus features it has and the tremendous payouts that can be earned from the progressive jackpot. Wild symbols are the first and most symbol bonus feature on this slot and these can land on your reels at any time during the base game and free spins round.
Apart from the three bonus symbols that can unlock the three different bonus rounds, this wild symbol can replicate all symbols on the reels when winning combinations can be created.
Additionally, these wild symbols also offer their own payouts including the base games largest payout in fact. If you are lucky enough to find this wild symbol five times across a winning combination, you will get yourself a payout of 10,000x your line bet. Even if you miss out on landing it five times, four and three times respectively will earn you 1,000x and 100x your line bet.
The King Show Free Spins
Kicking off the three different bonus games on Cat in Vegas is the excellent King Show Free Spins Round. Doing his own impersonation of Elvis Pressley, Felix gives you up to 20 free spins and also has a chance of turning some of the symbols on the reels into sticky wilds.
When you land 'The King Show' symbol on the 2nd, 4th and 5th reels at the same time after a spin, you are taken to this free spins round that has the potential to pay out big.
You are treated to the show before the round starts and are given a random amount of free spins. Felix then shows off his moves to determine how many sticky wilds (could be as many as five) are placed on your reels.
You then get to see your free spins play out and hopefully bring you tons of winnings due to the sticky wilds.
Wheel of Luck Bonus
Next up is the Wheel of Luck Bonus Round which is activated when you manage to land the 'Wheel' symbol just once on the middle reel. Once you have unlocked this bonus round, you are taken to a fresh screen containing a wheel of fortune.
You spin the wheel and win the prize it lands on before that prize becomes inactive. You can continue spinning the wheel until you land on a prize that is already inactive which signals the end of the round.
A nice little touch is that sometimes Felix will nudge the wheel to push it into a better prize slot.
Vegas Slots Bonus
The final bonus game on Cat in Vegas is that of the Vegas Slots Bonus round which is unlocked by the symbol of the same name. You need to land one of these symbols on each of the 1st, 3rd and 5th reels for this game to start and once you do, you are taken to a new screen.
On that screen are various slot machines and you are tasked with picking a machine and watching Felix pull the lever. He continues to pull the lever until it breaks down from paying you too much money. He then moves onto your next pic where more winnings can be found. The round ends once all machines are out of order and there are no more levers to pull.
Furthermore, this bonus round can lead to you winning the slots progressive jackpot. Right above the slot machines is a meter and should all the bars light up after a spin, that jackpot is yours.
Cat in Vegas is renowned for being a progressive jackpot slot that pays out big. Over the years there have been many winners that have taken down amounts that have literally changed their lives.
Betting Range
Another reason why Cat in Vegas is so popular among players is due to the excellent betting range that it has. High rollers will be delighted that you can bet as much as 1,000 per spin while those with smaller budgets can still enjoy the game with a min bet of 0.01.
This is all due to the variety that can be had when placing your bets on the 20-paylines. Players can opt to cover any number of paylines between 1 and 20. Furthermore, the total spin bet can be altered by changing up how much to bet on each of those lines. This line bet value can be anywhere between 0.01 and 50.00 per line so you can see where that max bet can be created.
Why Play Cat in Vegas
Having played Cat in Vegas for a number of years ourselves, we have to say that this is among our favourite slots. The progressive jackpot is obviously a big reason for this as who doesn't want to have a chance at such big payouts? However, it does not rely solely on this jackpot and excels in so many other areas as well.
Graphically it is second to none and the number of game features and the potential they have for your profit margins are just two of the other reasons why we rate this slot so highly. If you are still in doubt, why not have a few practice spins on a free version of Cat in  VVegas to see if it's the kind of online slot that you will enjoy? We know you will love it either way.