Bounty of the Beanstalk
Current Jackpot: €166,435
We all know the story of Jack and the Beanstalk and there has been a number of slots themed around this fairytale over the years. Could Bounty of the Beanstalk by Playtech be among the very best of them? We think so and we are sure that you will too once you have read this review and tried out the slot for yourself.
The Bounty of the Beanstalk jackpot is worth €166,435 right now and on average this jackpot pays out €360,307 every 165 days. The Bounty of the Beanstalk jackpot was last hit on April 6, 2017, awarding the winning player €634,430 at that time. Try you luck and join the other happy Bounty of the Beanstalk winners!
Bounty and the Beanstalk have 5-reels and 50-paylines and are a progressive jackpot slot that also has a number of excellent bonus features. Wild symbols, two different scatter symbols, two different bonus games and stacked wilds are the bonus features you will find in this slot and each of them has played their part in creating a highly enjoyable online slot.
Carrying a medium variance and an RTP of 93.99%, this online slot will wow you through both the action on the reels and the awesome graphics and animations that it provides. 
Where to Play Bounty of the Beanstalk Slot Machine Jackpot:
Casino
Bonus
Whats great here?
Visit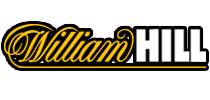 - Live Dealer Games
- 200+ Casino Games
- Trusted Brand, 18+Begambleaware.org
Gameplay
As the games wonderfully animated intro will tell you, Bounty of the Beanstalk is an online slot themed around that young lad called Jack that grew a beanstalk that led to him to a land of giants. The twist with this theme is that Jack is after the giant's treasure and it is your job to help him in his quest.
As with most online slots, the idea is to form winning combinations that start from the first reel and continue right across the reels on active paylines. As well as trying to get payouts in that manner, you will want to try and unlock the games two bonus rounds and possibly even win the games progressive jackpot.
With a medium variance, this game does need a bit of patience from time to time but generally, the payouts are pretty frequent and of a decent size. This makes it a perfect option for those of you that are looking for a slot that you can enjoy an extended session of online gambling.
Graphics and Sound
Graphically, Bounty and the Beanstalk has to be among the very best there is. High definition graphics and some flawless animations really make this slot stand out from the majority.
As soon as you power up this online slot you are treated to a first-hand look at what you can expect. There is an intro sequence that takes you through the story and plot of the slot and the graphics really are top-notch.
As you make your way to the reels, you will see Jack's homeland in the background with him resting up on the reels. There are a number of animations that Jack provides as you spin the reels and you can expect to see the appearance of the giant on occasions as well.
There are some excellent sound effects as well that go along with the animations and the action on the reels. All being said, when it comes to the aesthetic nature of this online slot, we doubt there are many of you that will be disappointed with what Playtech has provided here.
Base Game Symbols
Bounty of the Beanstalk has thirteen symbols in total but three of them are the games scatter and wild symbols. The remaining ten are your standard game symbols that will payout varying amounts depending on the particular symbol and the amount you find in a winning combination.
The symbol that will bring the largest payout from these standard symbols is the blonde lady character who at a guess is Jacks love interest of some kind. She will earn you 500x the line bet if you find her five times on an active payline. Even if you find her three or four times you are still going to be awarded a handsome 75x and 200x the line bet respectively.
A cow, an axe and some magic beans are the other higher paying symbols on the reels. For the rest of the symbols, you have playing card symbols to help you make some winning combinations.
Wild Symbols
The first game feature of note on Bounty of the Beanstalk is that of the games will symbol. Represented by the games logo, this symbol will help you form winning combinations on the reels by replicated any symbols that are needed to complete them. All symbols can be substituted by this symbol apart from the scatter symbol below.
As well as performing its main duty, this wild symbol also has the largest base game payout compared to the other symbols on the reels. Finding it five times across an active payline will pay you out 1,000x the line bet. Should you find it four or three times instead, you are still looking at some healthy payouts as they are worth 500x and 100x the line bet respectively.
Another great thing about these wild symbols is that they can appear stacked on the reels. This obviously brings you an even greater chance of taking down some impressive wins from your spins.
Scatter Symbols
There are two different scatter symbols on Bounty and the Beanstalk and they are each responsible for unlocking one of the two bonus games. Jack is one of the scatter symbols while the other is the jackpot and landing three of the same on the 1st, 3rd and 5th reels will unlock that particular bonus game.
We will talk more about those bonus games in the following sections but we can tell you now that both of them can lead to some very impressive payouts.
Giants Treasure Bonus Game
The first of these games is that of the Giants Treasure Bonus Game. By landing Jack on the first, third and fifth reels, he has a chance at taking some of the giant's treasure while he sleeps. In fact, he could scoop the lot and win the progressive jackpot.
You and Jack have to choose treasures in order to reveal a prize and while there is as much as 600x your total bet on offer, it is that progressive jackpot that should be your ultimate aim. This is won when finding the golden money bag, golden goose and golden harp from your selections.
What you win from the progressive jackpot will depend on how much money has been built up over time. Sometimes this can be in the millions and this slot has a history of paying out big when the progressive jackpot finally gives way.
Giant Free Spins Round
On the other hand, should you land the giant on the 1st, 3rd and 5th reels, you will also have a chance at winning some good payouts. This is because you will be given ten free spins that also have the potential to have locked wilds to appear on the reels when the Giant chases Jack across the screen.
The additional of those locked wilds means that for the remaining free spins they will be locked in place and will pretty much guarantee some good payouts.
While this round might not sound quite as exciting as Jack's bonus game, you would be surprised as we found that the better payouts come from here. That is apart from the obvious potential for winning the progressive jackpot though.
Betting Range
Another good thing about Bounty of the Beanstalk is the fact that it has a fairly wide betting range. Penny players will be happy as they can play for as little as 0.01 per spin while those of you with larger bankrolls can bet as much as 100.00 per spin.
Players have the ability to bet on 1, 10, 20, 30, 40 or 50 payline using a line bet that can be between 0.01 and 2.00. So by betting 2.00 on each of the 50-paylines will give you that max bet of 100.00. Using these variables you can easily customize your spin bet to suit your bankroll.
We always advise players to try and bet on all paylines when playing online slots, even if this means lowering the coin value for the lines. There is nothing worse than missing out on payouts because that particular payline was not wagered on.
Why Play Bounty of the Beanstalk Slot Machine
What is there that can be said against Bounty of the Beanstalk? It has just about everything that a top-quality online slot needs to be popular at the online casinos. This would explain its popularity despite being a few years old now.
It has the top-notch graphics and animations, the excellent soundtrack, some fantastic bonus features that are both innovative and lucrative and also a progressive jackpot that has already created a large number of millionaires over the years.
When you throw in other positives such as being mobile-optimised, having a wide betting range and a theme that will draw anyone in, you have yourself an online slot that is a must-try at the online casinos.
In fact, if you have yet to test it out, you are probably missing out on one of the best online slots around today. Go try it on the free version and we are confident you will be switching over to the real-money version in no time.