Beach Life Slot Machine Overview
Beach Life
Current Jackpot: €2,328,541
Can you believe that Beach Life by Playtech is now approaching its 12th birthday? First launched back in 2006, this online slot still holds its own today and has really stood the test of time well to continue to be enjoyed at the online casinos.
The Beach Life jackpot is worth €2,328,541 right now and on average this jackpot pays out €2,664,361 every 216 days. The Beach Life jackpot was last hit on May 24, 2017, awarding the winning player €2,482,296 at that time. Try you luck and join the other happy Beach Life winners!
Beach Life is a colourful online slot that has 5-reels, 20-paylines, an RTP of 93.25% and a medium volatility. Among the game features, you can expect to see when playing this online slot includes wild symbols, scatter symbols, a bonus round and a very attractive progressive jackpot.
In fact, it is that jackpot that is a big reason for the slots popularity as it is renowned for paying out big. Many players have won substantial payouts from this and have literally changed their lives for the better. So much so, that they are now able to afford a beach life that consists of sun, sand and plenty of partying.
Where to Play Beach Life Slot Machine Jackpot:
Casino
Bonus
Whats great here?
Visit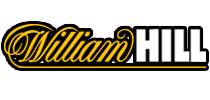 - Live Dealer Games
- 200+ Casino Games
- Trusted Brand, 18+Begambleaware.org
Gameplay
Beach Life has a bit of a classic feel to it and is an ideal slot for mobile and PC players alike. Full of bright colours, this slot is themed around the good life of being a regular at the beach and enjoying the sun and surf.
Wins on this slot have to be formed from left to right from the 1st reel and with 20-paylines you can imagine there is plenty of scope to landing some consistent payouts the more that you play it.
While there are some good payouts to be had from the base game – especially the obvious progressive jackpot, there is also an enjoyable mini-game that can also help to bolster your profits. That and the wild symbols and scatter symbols go a long way to improving the enjoyment aspect of this online slot.
Beach Life is a mobile-optimised slot as well since it was updated to be completely mobile-friendly not so long ago. This means that players can play this game on their mobile devices no matter if they are running Android, iOS or Windows 10. It has been ported over to HTML5, which essentially allows it to be played on these devices directly through a browser.
HTML5 is a relatively new software that has overtaken Flash as the go-to for online casino games. This software is faster, allows for better graphics and is, of course, ideal for games that want to be accessible for mobile devices.
Graphics and Sound
There is no point beating around the bush here, this online slot has aged quite a lot since its release more than a decade ago. It might have been revamped a little through its mobile version release but it still looks dated compared to the more modern releases that are constantly hitting the shelves.
However, the fact that it is still here and still competing means that the graphics and sounds are not the areas in which this slot excels. It excels in the areas that actually matter, so its dated look should not deter the more serious players out there.
Saying all this though, the graphics are far from being poor, they are just not up to the high standards that modern day slots can provide. The cartoon-style graphics actually look good and with so many bright colours on display, its difficult to say it looks bland and boring.
Sound effects and animations on this slot are also at an adequate standard but yet again, we do not think many players choose an online slot due to these areas.
Base Game Symbols
In total there are eleven different symbols that you will see on the reels of Beach Life with three of those being the games bonus symbols. The remaining eight are the standard symbols that will bring in rewards of varying sizes and what we like the most is the fact that all of these symbols are related to the theme of the game. There are no non-bespoke symbols such as fruits, bars or playing card symbols.
The symbol on the reels (that is not a bonus symbol) that will bring the best potential is that of the scuba diver. He will payout 500x the line bet should you find him five times in a winning combination on the reels. Finding him four, three and two times bring lesser payouts of 150x, 40x and 5x but they are certainly not to be sniffed at.
Other symbols on the reels include a sunbathing lady, a surfer, and a selection of tasty looking ice creams. Checking out and getting familiar with the pay table on Beach life will let you get accustomed to the payouts that each of these symbols will be worth to you should you land them on an active payline.
Wild Symbols
No beach is worth the time when there is no sun around, so, fortunately, the sun wild symbol is there to make sure everything is hot and bright on the coastline.
This bright and cheerful wild symbol could result in a huge smile on your face as it will not only act as a substitute for any symbols needed to complete winning combinations but it could also bring you the slots progressive jackpot.
Scatter Symbols
When it comes to the scatter symbols on Beach Life, these are represented by the sand castle symbols. On many online slots scatter symbols are used to unlock bonus features but not on this one as there is another symbol to do that.
Instead, scatter symbols will just bring additional payouts as long as you find at least two of them anywhere in view on your reels. Two will give you a modest 2x your total bet, three gives an improved 5x while four and five are worth 50x and 500x your total bet respectively.
Sunken Chest Bonus
We all love a bonus round and fortunately, Beach Life has one implemented that could bring you some impressive payouts.
To activate this bonus game you will have to find at least three of the chest bonus symbols across an active payline. The more you find, the more picks you will have when the game loads up. Three gives you three picks and four and five give you four and five picks respectively.
The game basically tasks you with picking chests that will give you some very tasty random prizes.   
Progressive Jackpot
Any online slot that has a progressive jackpot is going to attract players, especially when that jackpot has had a chance to grow to a substantial amount of money. This is why Beach Life has really been able to stay so prominent despite its age and the fact that its graphics are lacking compared to most modern day slots.
The progressive jackpot on Beach Life has a reputation for paying out some very big amounts and this would go a long way to explaining its popularity among players. This jackpot is won whenever a player is fortunate enough to land five of the wild symbols on an active payline.
Once the progressive jackpot has been won by a player, the jackpot total resets once again before slowly increasing as players around the globe play the slot. Every single bet will have a small percentage taken out of it which will be added to the progressive jackpot.
Betting Range
Designed to be more of a quick and simple online slot, Beach Life offers players a betting range that can be increased incrementally from 0.50 per spin right up to a max bet of 10.00 per spin. This is due to the coin value of 0.50 and players being able to decide how many between one and twenty of the paylines to bet on.
Betting just one payline brings the minimum bet of 0.50 while the max bet of 10.00 requires players to bet 0.50 on every payline on the slot.
While that betting range is far from the largest you will see on online slots when you consider the potential payouts you can get for such small bets, this machine really comes across as one that really does offer a good bang for your buck.
Why Play Beach Life
You have to ask yourself why players are still playing this game almost twelve years since its release. It would have been dropped by the online casinos if it was not performing to a certain level – so the fact that it is still there must tell you that it has something about it.
Experienced players will tell you that the progressive jackpot is the reason they play this slot. This is easy to see why when you learn that there have been a number of players that have netted wins in the millions through it.
Other reasons why we suggest you try out Beach Life is things like the fact that it is completely mobile-friendly, it has some decent bonus features and the theme is a bright and cheerful one. So what are you waiting for? Go and find out why this slot is still doing well in the online casinos today.