World Poker Tour Review
There are a number of different online poker websites around, but few have the level of authenticity to them that WPT Poker is able to muster. WPT stands for World Poker Tour and it is probably the most popular televised poker in the world.
There are so many different ways in which that tournament has increased the popularity of poker around the world, not the least of which is the creation of 83 new millionaires and counting. If you want to play at a website where poker is absolutely king, then WPT Poker is most definitely the place for you.
Basic Information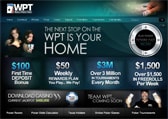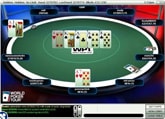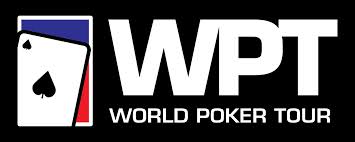 $100 Bonus
Fast Forward Poker
Large amount of active promotions
WPT Poker Graphics
The graphics that are available from are extremely showy in comparison to most of the other online poker websites around and that has a lot to do with the fact that the television program is like that as well. However, the graphics are still done in a way that is non-distracting, so there are no worries about the extra graphics affecting a player's ability to play poker.
WPT Poker Software
There is not much to complain about as far as the software goes for World Poker Tour, although at the same time there are a couple of performance issues and places where the software has a tendency to slow down.
WPT Poker Games & Tournaments
All of the major poker variants are available in both ring game and tournament format. You can play Texas Hold 'Em, Omaha, Omaha/8, Stud and many others in ring game format, but it is really in the tournament format that WPT Poker has the ability to excel.
The first way in which their tournaments are excellent is because they offer freeroll tournaments on a regular basis that have over $1,500 in prizes given away every single week. This means that you can quite easily just sign up for the WPT website and then end up winning an actual tournament and starting your poker bankroll that way. They also have regular poker tournaments that are worth over $3 million monthly and they have sit n' go tournaments that fill very quickly indeed.
WPT Poker Promotions & Bonuses
There are two primary bonuses that the World Poker Tour website has to offer and the first one is a very typical deposit bonus of $100. This is the type of first time deposit bonuses that most websites offer, only the $100 is probably a little lower than what can be achieved through a number of other bonuses that are available from other websites.
However, World Poker Tour makes up for this in large part through their second bonus, which is a weekly rewards program that can be worth $50 every single week. It is a play to get paid type of bonus and if you play online enough at WPT Poker, you can actually win $50 every single week and that more than makes up for the slightly lower amount offered in the first time deposit bonus.
WPT Poker Payment & Withdrawal Methods
The following payment methods are available at World Poker Tour:
1) Visa
2) MasterCard
3) NETeller
4) Debit Card
5) Citadel
6) FirePay
7) Click2Pay
8) Cheque
9) Wire Transfer
WPT Poker Customer Support
There are FAQ documents available on the World Poker Tour website for people that are having problems and would like some help in figuring out exactly what is going on. However, people that need additional assistance can get it through e-mail or phone (00800-3333-0333 toll-free Western Europe and 357-22-552589 internationally).
Play WPT Poker Now!
With all of these different advantages to play at World Poker Tour, there is literally no reason to play anywhere else first! With that in mind, download the software now so that you can have lots of fun right away.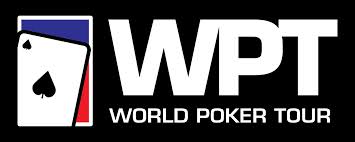 $100 Bonus
Fast Forward Poker
Large amount of active promotions