FreeSlot.com Announces Slot Tournaments
The online slots site FreeSlot.com that is operated by the popular gambling site, Slotland.com, has announced the addition of several new features and the increase of the weekly prize money.
The site hosts a non-stop slots tournament twenty-four hours a day. A total of nearly $10,000 in prize money can be won each and every week with a top tournament prize of $2000. The site has a special multiplier feature that can catapult free game players to the Top Ten winners circle.
FreeSlot.com Manager Martin Smith said, "For a player a tournament is when he plays against the machine. A player to reach the Top Ten and get a share of the tournament prize money will have to play against other players. Playing for free to win real cash prizes is exciting and competing against other players adds to that excitement."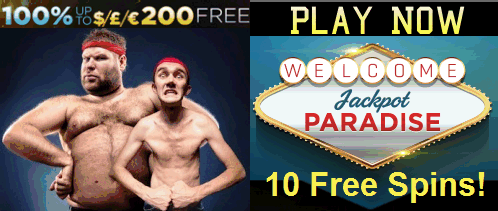 The pirate-themed symbols on the FreeSlot.com tournament slot machine include treasure chests, sabres, and kegs of rum and, of course, piles of pirate gold.
Players are given a limited number of free spins. If their total score for the week puts them in the Top Ten point scorers they receive a share of the weekly prize pool of nearly $10,000. The player with the top tournament score for the week wins $2000.